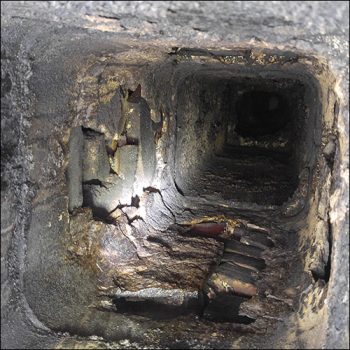 Chimney Inspection and Cleaning
As a firefighter owned company, ensuring you have a clean, safe chimney is an absolute passion.
Our CSIA trained Chimney Sweeps use state-of-the-art equipment to inspect and clean all types of chimneys. While sweeping your system and removing dangerous creosote, we look for any problems that could interfere with optimal performance.
When necessary, our video equipment that can examine hidden parts of the flue. We thoroughly inspect the crown, brickwork, mortar joints, flashing, smoke chamber, damper, firebox and hearth.
Upon completion you will receive clear cut recommendations about any necessary repairs. Our technicians respect your home, leaving it as clean and neat as if they were never there!